Every 4th of July Kristina and I venture to Ocean City, Maryland, to hang out with friends and spend time on the beach. It has been a tradition dating back at least 5 years. This year we did lots of different things.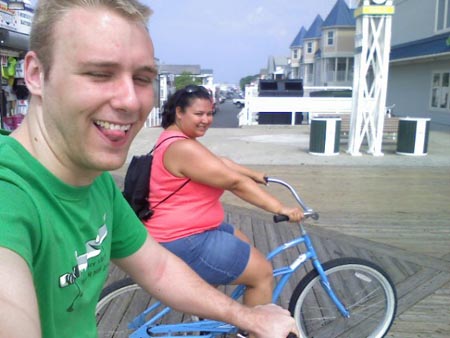 In the morning bike riders are welcome on the boardwalk so Kristina and I rented some bikes and took a stroll from 28th street to the beginning of the boardwalk and back. It took us just under an hour.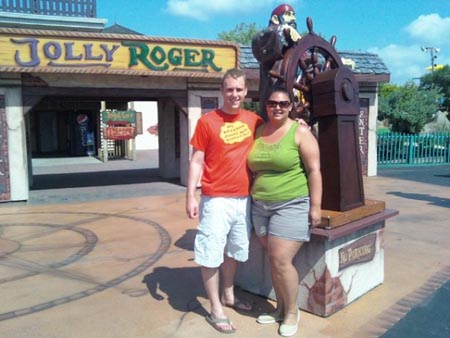 Jolly Rogers Amusement Park offers unlimited mini-golf on their two courses until 6pm. Their mini-golf was alright, but it was no Old Pro Golf course.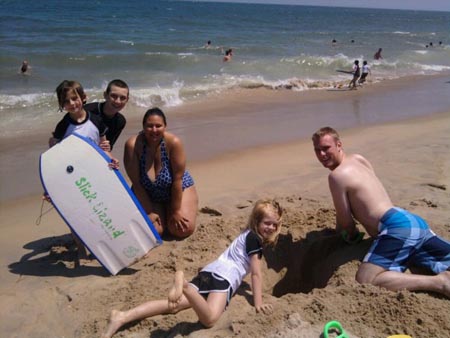 Every year we hang out and play with some family friends on the beach. I was in the middle of digging a really deep hole with the youngest one, Gracie.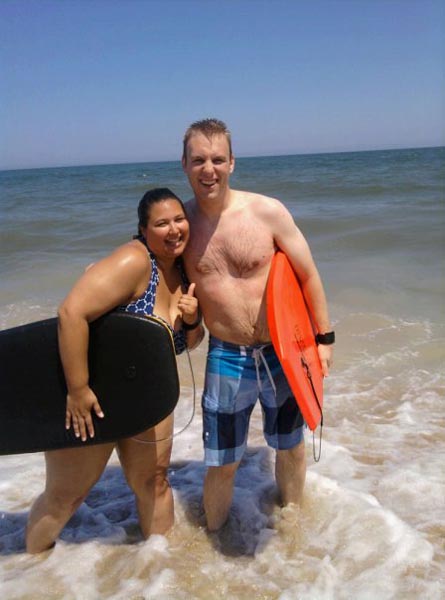 Kristina and I tried our hand at boogie boarding though it was hit or miss. Taking this picture sure was easy though.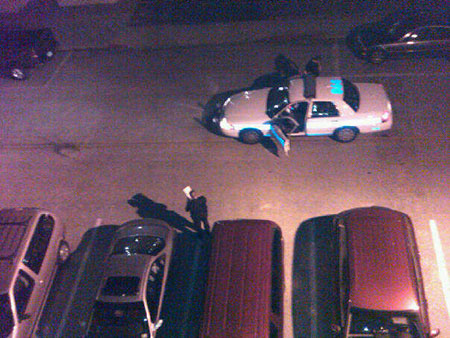 One night we watched the cops tow away a car whose alarm was going off every 5 minutes all night long. The owner eventually came out after it was hooked up to the tow truck. The tow truck took a half-an-hour to turn around in the small street. The car owner didn't look to happy but we were all cheering from the balcony.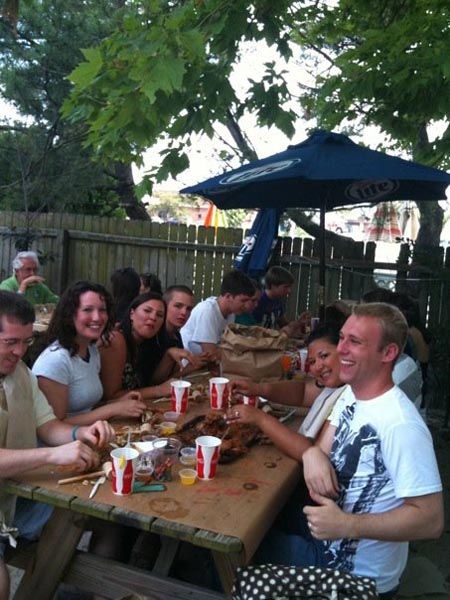 All you can eat crab feast at the Crab Bag. I ordered a steak and was finished before anyone got their first plate of crabs.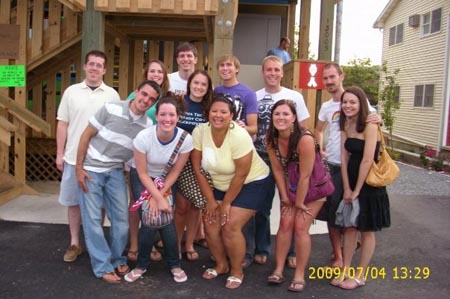 Group picture of the gang after gorging crabs.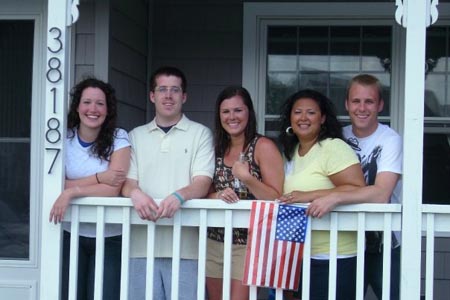 Before heading out to the fireworks we had to take a patriotic picture on the porch of Katie Emery's beach house. From left to right (Katie Emery, Ben Miller, Pammy Smith, Kristina Naude, Russell Heimlich)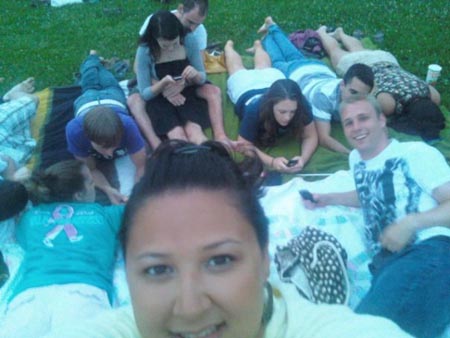 One of my favorite parts of the trip was lounging around on the grass waiting for darkness to fall so the fireworks could begin.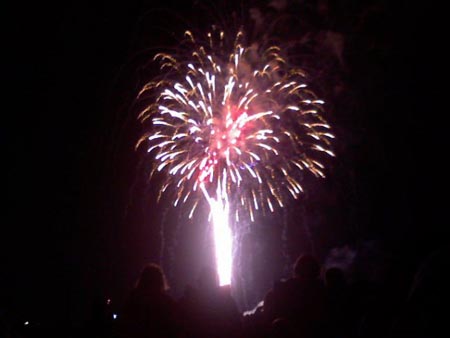 This was one of the few years in recent memories that the weather cooperated for the fireworks. They were mesmorizing as they exploded in the sky especially the grand finale.
We certainly had a great getaway filled with friends and fun. I can't wait for what is in store for next year.
Posts from previous years:
1 Response