This past weekend Russell and I went to the Newseum in Washington, D.C. He has been wanting to visit for a while, probably because he wanted to check out all of the USNews & World Report mentions. With a great tip from our friend Pammy of 1/2 price tickets in the month of January we set aside time from wedding planning and hopped on the metro to check out what the Newseum had to offer.
We enjoyed the many interactive and compelling exhibits the Newseum had to offer. Some of the top sections that we enjoyed were:
Athlete: photos from legendary sports photographer Walter Iooss
The largest glass elevators that take you to the top floor where they have a great view of the US Capitol and the Pennsylvania Avenue Terrace
News History Room where they had over 500 years of newspapers in glass drawers
The Internet, TV and Radio Exhibit
Today's Front Page Gallery, where they have more than 80 newspapers from across the U.S. and around the World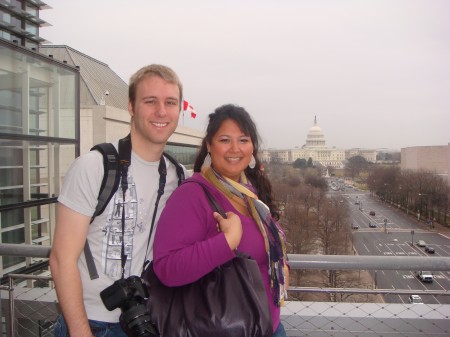 Russell and I are out on the Pennsylvania Avenue Terrace with a great view of the U.S. Capitol in the background.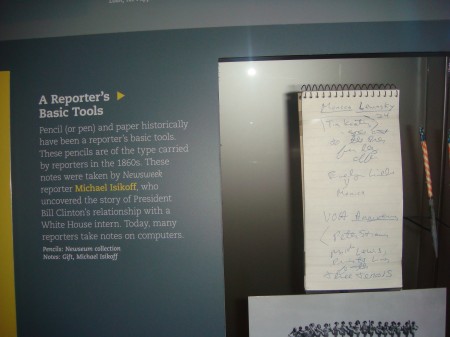 I was so amused by these artifacts at the Newseum!
The last thing we did at the museum (except check out the gift shop which is always a highlight) was go to the Interactive Newsroom and I actually had a chance to read a teleprompter and be a television reporter. If you ever have a chance to go to the Newseum, I highly recommend it. When you go you can choose from 6-8 different backdrops ranging in topics from sports, weather and even landing on the moon. I chose a prompt that was about the latest exhibits going on at the Newseum; I felt it was appropriate so I could remember the day. Russell wanted me to give a special shout out at the end, so take a look and see how I did.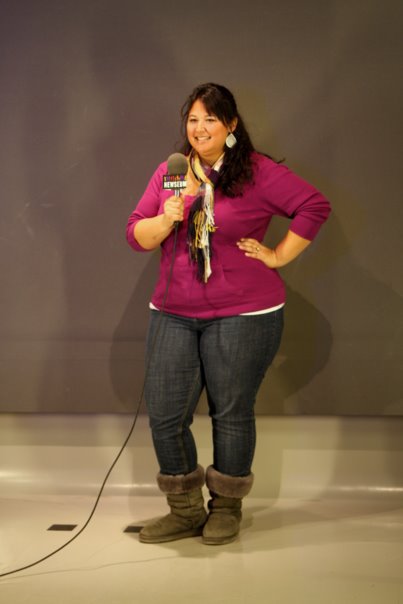 Russell took a picture of me in action.
And with that this is Kristina, signing off!
0 Responses