A Winter Wallop Adventure
This weekend Kristina and I traveled with her folks down to south-western Virginia for her cousins wedding. We left early Friday morning and it took about 6 hours to get there from the DC area. Our drive was complete just before the snow started falling as we pulled up to our hotel in Pounding Mill, Virginia. What made this trip out of the ordinary is the fact that the largest winter storm of the decade was making its way towards us.
The wedding was supposed to start at 6 but the snow had been coming down all afternoon making for some slick conditions. The snow might have changed some plans, but it didn't stop everyone for having a good time. Lindsay and her now-husband Luke went ahead with the ceremony. The ceremony was beautiful and the couple even managed to get some pictures together outside in the snow. Of course this was the end of the night and the snow was a good 6 inches deep.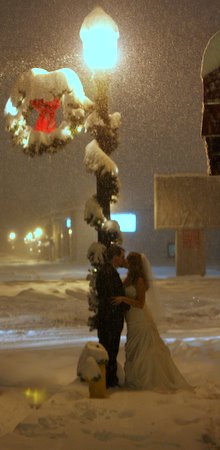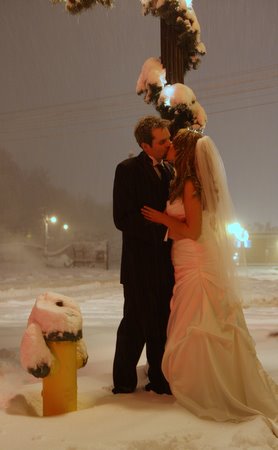 The next morning we took in the view from the hotel room and started our voyage back home.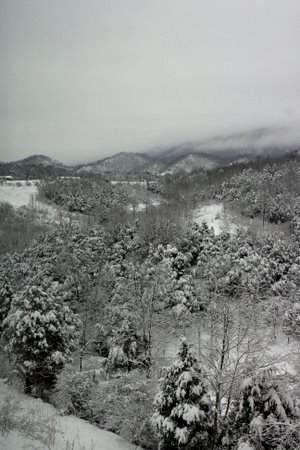 We didn't get too far as the roads were still rough as the storm progressed northward to Maryland. Interstate 81 was backed up for miles and we passed dozens of abandoned cars; some of which were in the middle of the road. After being on the road from 9:30am to shortly before 5pm, we had gone a whopping 121 miles. We pulled off in Salem, Virginia, at a hotel for the night where I'm writing this thanks to the free wifi. Its back on the road tomorrow to complete the rest of our journey. I hear there is 21 inches of snow waiting at home in Glenmont!
Tags