Thanksgiving 2009
The 4-year tradition of spending Thanksgiving at my parent's house lives on. Every year Russell, his parents and other family members come over and spend thanksgiving at my parent's house. My mom doesn't mind as she loves to cook and I help her out as much as I can. Russell helps by eating!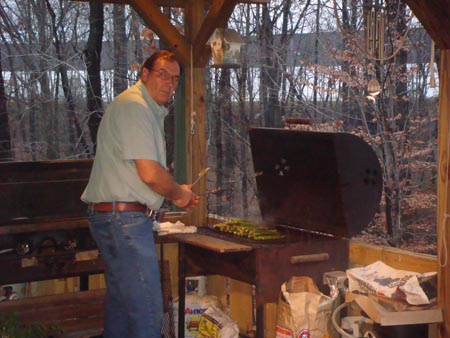 My dad is finishing up bbq-ing some vegetables.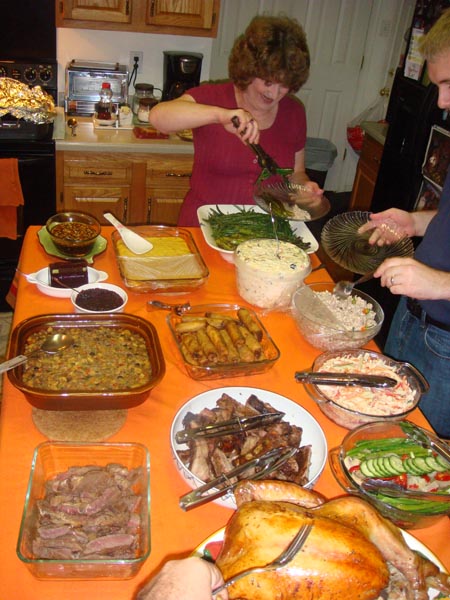 Russell and his mom were the first to dig in.  We enjoyed turkey, spare ribs, marinated bison, egg rolls, cole slaw, corn bread, homemade corn tortillas, potato salad, veggies and cranberry sauce. Yum!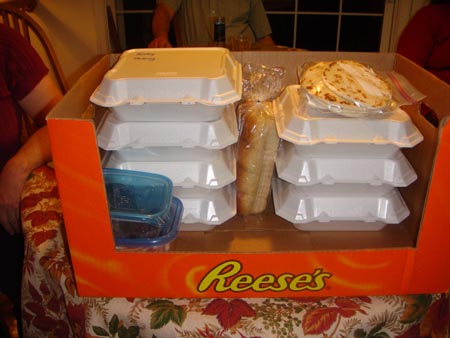 And everyone got their fare share of leftovers to take home and enjoy for the following week. It was a great Thanksgiving and I can't wait until next year.
Tags